Dave Stewart biography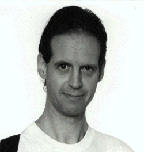 Born in Waterloo, Central London on December 30th 1950, Dave showed interest in music from an early age. After taking piano lessons at the age of ten, he graduated to electric guitar in his teenage years, influenced by Pete Townshend, The Who and The Kinks. At the age of 15 Dave joined local group The Southsiders playing organ and guitar. Having decided to concentrate on his organ-playing, Dave formed a band called Uriel in 1967 with school mates Steve Hillage (guitar) and Mont Campbell (bass) and found drummer Clive Brooks via an ad in Melody Maker. The group played a mixture of blues and psychedelia plus a few numbers by The Nice, whose organist Keith Emerson was a major influence.

Dave's musical career began in earnest when Uriel played a residency on the Isle of Wight in the summer of 1968. When Steve Hillage left the band to go to university Uriel continued as a three-piece, changed their name to Egg and began to build up a following on the UK gig circuit. This hirsute organ trio, playing some of the most complex music known to mankind, got a recording deal with Decca Records and made two albums, Egg (1969) and The Polite Force (1970). Prior to the first Egg release, the band, operating under pseudonyms, also made the psychedelic album Arzachel with Steve Hillage guesting on guitar. Encouraged by his friend Chris Cutler (drummer of Henry Cow), Dave began to compose music during this period, and with Cutler formed the occasional large-scale gigging ensemble The Ottawa Company.

Egg broke up in 1972. Dave spent a few months 'resting between engagements', then got a call from drummer Pip Pyle to audition for a new group Hatfield and the North. It can be assumed that Dave passed the audition, as he spent the next three years gigging with the band and recording two albums, Hatfield and the North (1974) and The Rotters' Club (1975). Not long after the second Hatfield album was completed, Dave also recorded a reunion Egg album The Civil Surface for Virgin Records.

By late '75, Dave was, in Frank Zappa's immortal words, "ready to form his own band". The band in question was National Health, formed with fellow keyboardist Alan Gowen and ex-Hatfield guitarist Phil Miller. Bill Bruford initially played drums with the group, but was finally replaced by ex-Hatfield drummer Pip Pyle. National Health continued the noble tradition, established by Dave's earlier band Egg, of playing compositions of inordinate length and complexity. Musically at odds with the emergent punk movement, National Health languished in the wilderness for two years before making their debut album National Health (1977), followed by Of Queues & Cures (1978). The group disbanded in 1979.

Dave was not out of work for long; Bill Bruford, recently fired from the band UK, called to enquire after the keyboardist's availability. Dave had already played on Bill's solo album Feels Good To Me, and in 1979 the two began work on a band project Bruford, featuring the prodigious talents of bassist Jeff Berlin and guitarist Allan Holdsworth. Urged on by his new bandleader, Dave added synthesizers to his keyboard arsenal. The Bruford band recorded the album One Of A Kind, and later, with John Clark replacing Holdsworth on guitar, played two successful tours of the USA and recorded two further albums, Gradually Going Tornado and The Bruford Tapes. Performing with Bruford exposed Dave to a wider audience and in 1979 he was voted Best New Talent by the readers of Keyboard magazine (USA).

By the beginning of the 1980's, Dave had established himself as a leading British keyboardist and composer with a reputation for musical intelligence and integrity. After 12 years of band membership he decided to try something completely new and turned his hand to song writing, arranging and producing. The success of his first solo single 'What Becomes Of The Broken Hearted', featuring Colin Blunstone on guest vocals, launched a new pop direction: In 1981 he teamed up with vocalist Barbara Gaskin and recorded a version of 'It's My Party' which was a worldwide hit, reaching number one in the UK and Germany. The partnership has endured till the present day. (See 'a brief history of Broken Records').

As well as writing, performing and producing the music of Stewart/Gaskin, Dave composes film and TV music, has written for Keyboard magazine (USA) and Sound On Sound (UK) and is the author of two books on music, 'The Musician's Guide To Reading & Writing Music' (also known as 'Introducing The Dots'), and 'Inside The Music'. He lives with Barbara Gaskin in the West Country. The couple have no children, but are currently negotiating the leasehold on a cat.


---
Comments are welcomed in the Visitors' Book

Go back to the Dave Stewart & Barbara Gaskin main menu.
Return to top
All text, images and audio files on this website copyright of Broken Records, UK.
Please do not reprint, upload or share without permission. Thank you!