Broken Records
Discography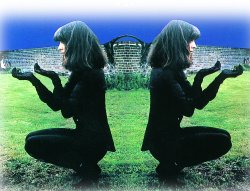 7" Singles
| | | | |
| --- | --- | --- | --- |
| What Becomes of the Broken Hearted / There Is No Reward (1981) | Broken Records | (UK & Europe) | BROKEN 1 |
| It's My Party / Waiting In The Wings (1981) | Broken Records | (UK & Europe) | BROKEN 2 |
| Johnny Rocco / The Hamburger Song (1982) | Broken Records | (UK & Europe) | BROKEN 3 |
| Siamese Cat Song / The Emperor's New Guitar (1983) | Broken Records | (UK & Europe) | BROKEN 4 |
| Busy Doing Nothing / The World Spins So Slow (1983) | Broken Records | (UK & Europe) | BROKEN 5 |
| | | | Picture Disc: BRKP 5 |
| Leipzig / Rich For A Day (1983) | Broken Records | (UK & Europe) | BROKEN 6 |
| I'm In A Different World / Henry & James (1984) | Broken Records | (UK & Europe) | BROKEN 7 |
| The Locomotion / Make Me Promises (1984) | Broken Records | (UK & Europe) | BROKEN 8 |
| | | | Picture Disc: D BROKEN 8 |
12" Singles
| | | | |
| --- | --- | --- | --- |
| It's My Party (7" version on 12" record!) (1981) | Quality Records | (Canada) | PRD10011 |
| Leipzig (12" version) (1983) | Instant Records | (Germany) | ZC69140 |
| I'm In A Different World (12" version) (1984) | Broken Records | (UK & Europe) | BROKIT 7 |
| The Locomotion (12" version) (1984) | Broken Records | (UK & Europe) | BROKIT 8 |
Vinyl Oddities
| | | | |
| --- | --- | --- | --- |
| Up From The Dark (Excerpts) (1986) | Rykodisc | (USA) | 12" record: RBD 011-4 |
| I'm In A Different World / Leipzig / It's My Party / Rich For A Day (1987) | Midi Records | (Japan) | 12" record: MDR 503 (promo only) |
CD Singles
| | | | |
| --- | --- | --- | --- |
| I'm In A Different World / Leipzig (12" versions) (1987) | Midi Records | (Japan) | MID 1505 |
| The Locomotion (12" version) (1988) | Midi Records | (Japan) | Mini-CD: MDS 1 |
| | Midi Records | (Japan) | Mini-CD: MCD 5 (promo only) |
| Subterranean Homesick Blues (7"/12" versions) (1989) | Rykodisc | (USA) | RCD PRO 9004 (promo only) |
| Walking The Dog (remix) (1992) | Line Records | (Germany) | LICD 9.01185 |
| It's My Party / Busy Doing Nothing (1995) | Old Gold Records | (UK) | OG6312 |
| What Becomes Of The Broken Hearted / The Locomotion (1995) | Old Gold Records | (UK) | OG6322 |
Albums & EPs
| | | | |
| --- | --- | --- | --- |
| UP FROM THE DARK (compilation) (1986) | Rykodisc | (USA) | CD: RCD10011 |
| BROKEN RECORDS - THE SINGLES (1987) | Midi Records | (Japan) | CD: 35MD1026 |
| | | | LP: MIL1026 |
| | | | Cass: MIT1026 |
| | Line Records | (Germany) | CD: BRCD 9.00890 0 |
| AS FAR AS DREAMS CAN GO (1988) | Midi Records | (Japan) | CD: 32MD1035 |
| | | | LP: MIL1035 |
| | Line Records | (Germany) | CD: BRCD 9.00894 0 |
| THE BIG IDEA (1989) | Midi Records | (Japan) | CD: 28MD 1065 |
| | Line Records | (Germany) | CD: BRCD 9.00933 0 |
| | Rykodisc | (USA) | CD: RCD20172 |
| | | | Cass: RACS 0172-2 |
| SPIN (1991) | Midi Records | (Japan) | CD: MDC6-1157 |
| | Line Records | (Germany) | CD: BRCD 9.01140 0 |
| | Rykodisc | (USA) | CD: RCD20213 |
| | | | Cass: RACS 0213-2 |
| SELECTED TRACKS (compilation) (1993) | Musidisc | (France) | CD: 111272 |
| | Disky Records | (Holland) | CD: STIFFCD 24 |
| GREEN AND BLUE (2009) | Broken Records | (Worldwide) | CD: BRCDLP-05 |
| HOUR MOON (5-track EP) (2009) | Broken Records | (Worldwide) | CD: BRCDEP-01 |
| THE TLG COLLECTION (2009) | Broken Records | (Worldwide) | CD: BRCDLP-06 |
| BROKEN RECORDS - THE SINGLES (SPECIAL EDITION) (2010) | Broken Records | (World excl. Japan) | CD: BRCDLP-01 |
| | Disc Union | (Japan) | CD: ARC-8028 |
| AS FAR AS DREAMS CAN GO (SPECIAL EDITION) (2010) | Broken Records | (World excl. Japan) | CD: BRCDLP-02 |
| | Disc Union | (Japan) | CD: ARC-8029 |
| THE BIG IDEA (SPECIAL EDITION) (2011) | Broken Records | (World excl. Japan) | CD: BRCDLP-03 |
| | Disc Union | (Japan) | CD: ARC-8030 |
| SPIN (SPECIAL EDITION) (2011) | Broken Records | (World excl. Japan) | CD: BRCDLP-04 |
| | Disc Union | (Japan) | CD: ARC-8031 |
| STAR CLOCKS (2018) | Broken Records | (Worldwide) | CD: BRCDLP-07 |
Visit the Stewart/Gaskin online store to buy Dave & Barbara's CDs.
---
Comments are welcomed in the Visitors' Book

Go back to Dave Stewart & Barbara Gaskin's home page.
Return to top
All text, images and audio files on this website copyright of Broken Records, UK.
Please do not reprint, upload or share without permission. Thank you!